Psalms 51:10 - "Create in me a clean heart, O God, and renew a right spirit within me"
Tags: clean heart, heart, right spirit, attitude, bible verse, memory verse, bible quote, Psalms
---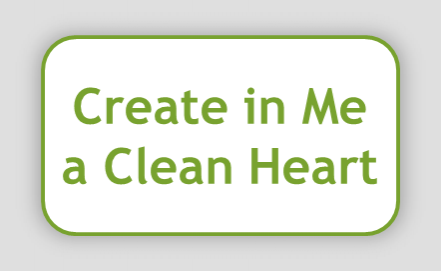 How many times a day can this one come to my mind? If I am completely honest, hundreds might be an understatement. At the same time, what a powerful verse this can be in truly transforming our attitudes, then behaviors, and then our lives. When our instincts betray us in an instant of anger, or frustration, or simply, lack of love for others, this verse when immediately remembered and applied can be positively transforming.
With the pressure of three client deliverables due on Monday and the responsibility to pull them through, it was already late on Friday afternoon. While on the calendar I had two days before Monday, I was also facing a weekend completely booked with family fun and responsibility. I happened to have family visiting from out of town and my daughter's first big gymnastics meet of the season.
I needed this verse throughout the weekend to keep myself on track to stay joyful in the moment without the distraction of the burdensome work that was aggressively trying to dominate my mind. Praise God for His good Word, His wisdom, and His grace to share it with us!
Please share moments below when you have used this verse to help you...