1 Timothy 6:7 - "For we brought nothing into this world, and it is certain we can carry nothing out"
Tags: materialism, importance of stuff, things, bible verse, memory verse, bible quote, 1 Timothy
---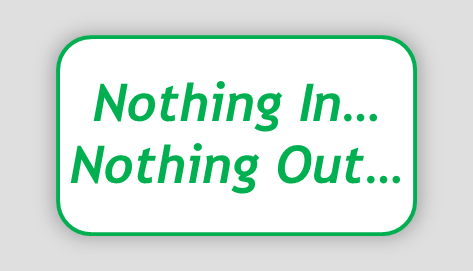 The Bible is full of profound statements, of course... But this one is particularly stunning!
In less than 20 words, this piece of scripture completely
RESETS
our perception of what is truly important.
The power of this verse comes from its complete, unadulterated TRUTH! There is not a single person who can raise an argument to this statement. Furthermore, your own mind cannot argue this truth... And that might be its most helpful feature!
We are often faced with moments of
want
and
desire
. Unfortunately, limited resources often constrain our ability to buy everything our brain tells us we need. Of course, sometimes we purchase the unaffordable anyway, with even greater consequences in our lives.
The temptation for "stuff" is strong! The advertisements to generate our deep desires for things bombard us continually throughout the day.
What do you have to defend yourself?
The answer is God's Word... Specifically, recalling this verse in your moments of deep desire will bring you an uncommon peace and comfort. After all, even if you do obtain that new piece of furniture, new set of golf clubs, or new television, it will not last forever. Furthermore, this verse actually help you feel good about saying no to yourself. You will quickly realize that you are not actually missing out on anything!
We'd like to hear from you about moments that you were able to conquer materialism by refocusing on what truly matters. Please leave a comment below...