Galatians 6:9 - "Let us not become weary in doing good, for at the proper time we will reap a harvest if we do not give up"
Tags: weary, good, harvest, reap, bible verse, memory verse, Galatians, Loading...
---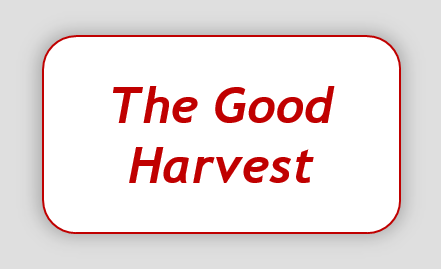 Many Christians struggle with growing weary.
There are quite a few spiritual disciplines we work into our regimens. Specifically, we want to fit bible time, prayer time, daily devotional time, church time, small group time, time to volunteer at the shelter, and more into our schedules.
These activities all have high merit. They all offer good in some way. They either support your own spiritual growth, or equip you to be the best counselor or encourager you can be for another. They result in amazing acts of love and service to others.
However, when you mix this list of
Christian
activities into your other massive daily to-do list, you can easily become overwhelmed. Admittedly, there are times when you have to consider if all the "good" on your calendar is preventing you from actually delivering your best.
It is during these times of great exhaustion that this memory verse from Galatians can encourage us.
Specifically, Paul reminds us here that every act of good that we deposit is like a seed that has the potential to deliver so much more. It has the potential to become figurative food that feeds the world's needs in ways we cannot imagine. If we give up and stop planting those seeds, then the full richness of what that seed could have delivered will never be.
Besides investing in our own spiritual growth, there is a lot to deposit into our family, our friends, and others we encounter. Even as good Christian leaders of our household, my wife and I still struggle with the continuous effort involved in depositing spiritual discipline and knowledge in our kids. There are absolutely times, especially when we observe their hearts exhibit attitudes and behavior that contradicts God's teaching, that we question our role and our effectiveness at all.
But we remind ourselves of Paul's teaching and renew our faith in His will being done...
Please try memorizing this verse and then share how it has helped you over time in the comments section below...