Psalms 3:3 - "But you, O Lord, are a shield around me, my glory, the One who lifts my head high"
Tags: Psalms, shield, head, high, glory, memory verse, bible verse, bible quote, spiritual quote
---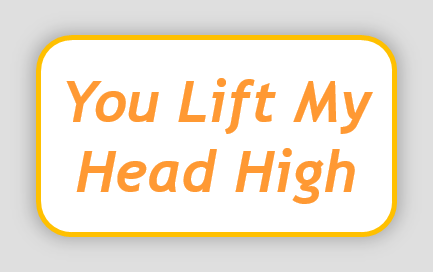 Do you ever feel discouraged?
Do you ever lack confidence?
Do you ever hang your head?
We often hear how God is our strength, but it can be difficult to put that into practice.
Logically, if we believe that God created everything around us from nothing... if we believe He created all the stars of the universe... we know that His power can easily address our worries, regardless of how large they seem.
But we don't often
FEEL
that power.
This encouraging memory verse from the book of Psalms can help.
Memorize this verse and rehearse it during moments of discouragement. Rehearse it when you feel that dreaded lack of confidence in yourself and around others. You can be reassured that God's people have been singing this refrain for centuries to accomplish the impossible.
And do it
ALL
in His name... and for His glory.