You're going to love the "Answered Prayers Feature" available at your OnlinePrayerJournal.com account!
It's so vital to our happiness, joy, and growth in our relationship with Christ that we build a habit of reflecting on when, where, and how God has come through for us and others in the past.
That's why we make it easy for you to track answered prayers.
Tracking answered prayers is easy through your
OnlinePrayerJournal.com
account.
Next to each one of the prayer requests you enter in your "Prayer Cards," you will have the option to flag them as answerd with the "magic wand" Action tool.
You can find more information on how to enter prayer requests in your "Prayer Cards" HERE
.
Here's an illustration:
First, flag prayer requests that have been answered from any of your prayer cards.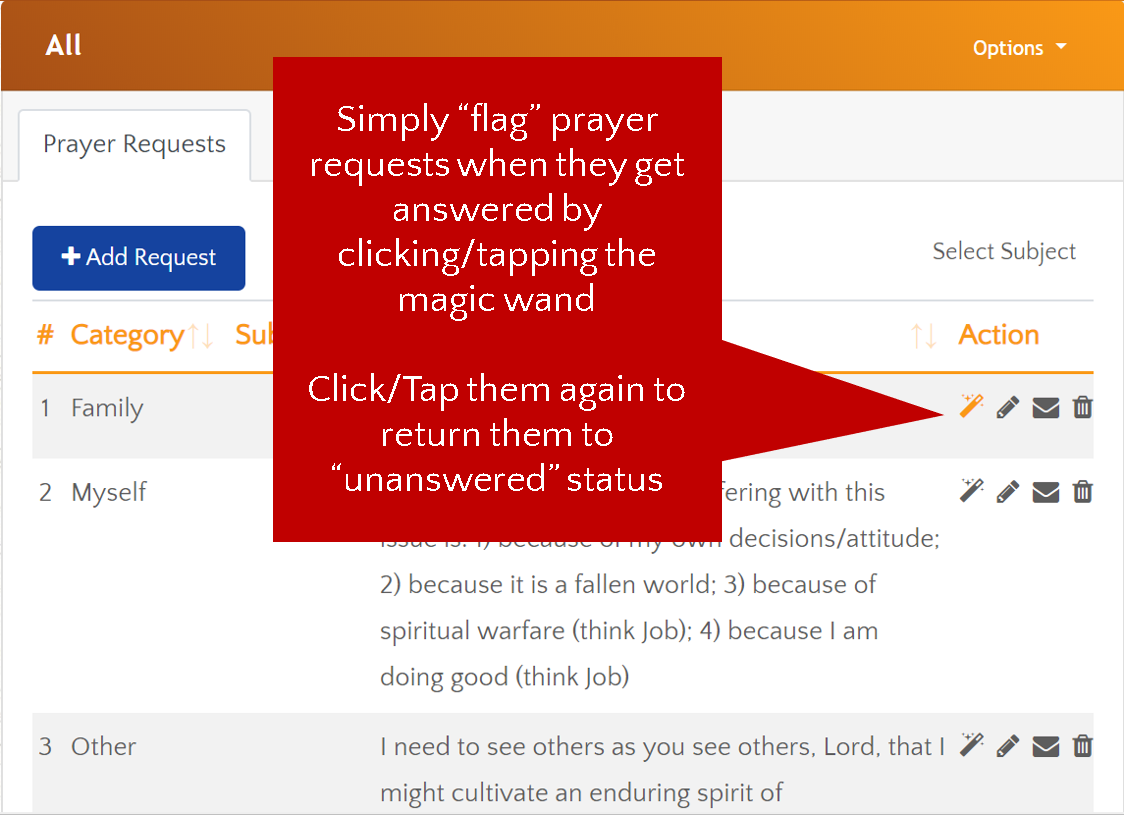 Prayer requests remain on the prayer cards where you created them - just with the magic wand now highlighted.
You can also see all your answered prayer requests in one spot - a tab under the "Cards" menu option called "Answered!":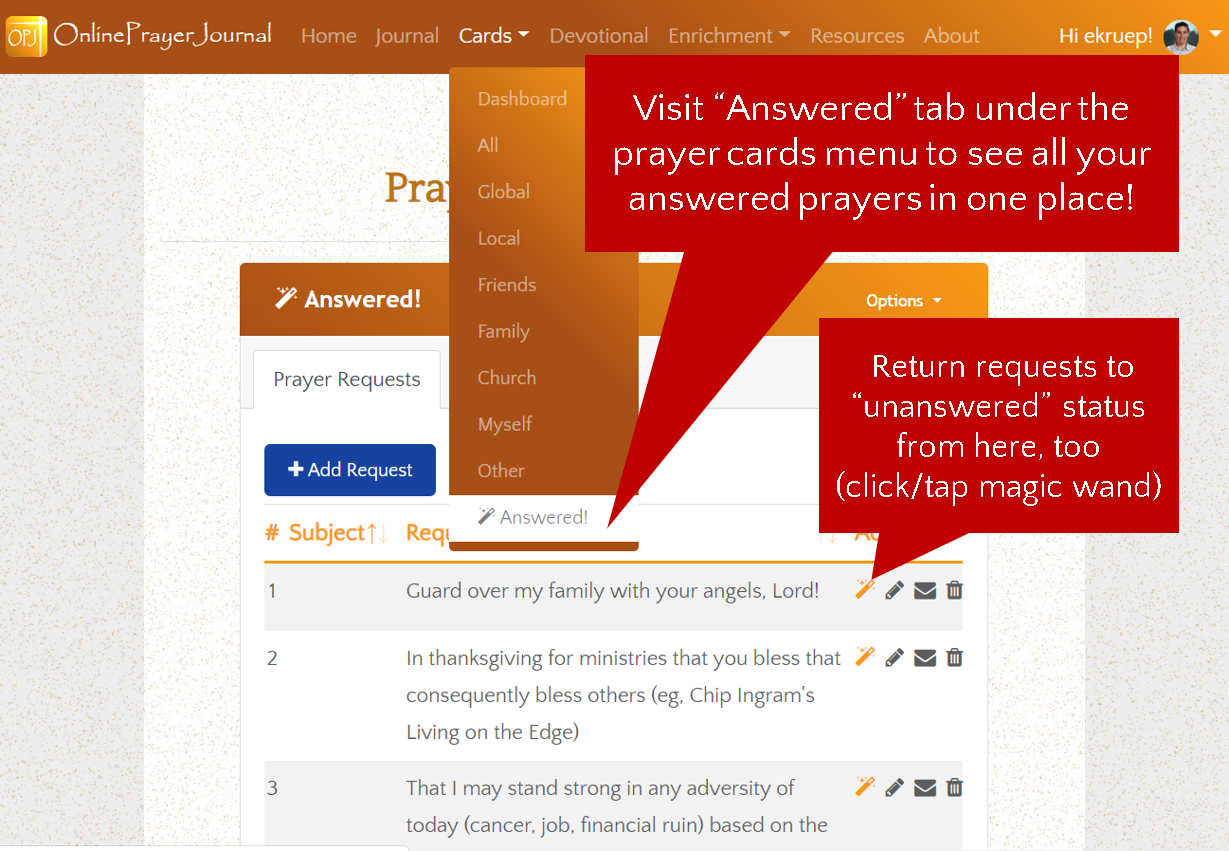 We know you will love these benefits and more of maintaining your spiritual journal at
OnlinePrayerJournal.com
!
---