Psalms 38:22 - "Make haste to help me, O Lord my salvation"
Tags: help, bible verse, memory verse, bible quote, Psalms
---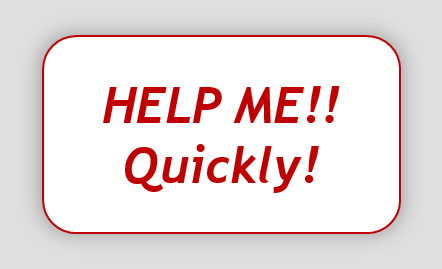 Unfortunately, we find ourselves in situations in life that feel desperate. We can experience situations that feel intolerable for a moment longer.
We can find ourselves wondering how we even got in such miserable circumstances in the first place. In examining these situations, there are often so many threads that we cannot easily exit -
we are stuck!
These feelings may be designed to drive us towards our Lord for help - He wants us to lean on Him for relief.
I have found myself in this place often with my career. So many projects, overlapping deadlines, budget constraints, etc, drive me to look for a rapid exit! But guess what? There often is no easy way out! The threads of work responsibility, supporting a family, and lack of time to plan an exit strategy keep me firmly tied where I am.
It is in these impossible situations that I lean on this verse - Psalm 38:22. You can hear the desperation in the Psalm-writer's words! Let me just say - I can relate!
Upon closer examination, I think you will notice there is a fundamental assumption underlying this verse. Specifically, the goodness of God is implied! He
WANTS
to be our help!
I don't know about you, but when I think about the power of a God that created our Universe motivated to tackle my problems, I find power and peace! In faith, I know He will give me the tools to manage my current environment and put the pieces in place for my glorious exit!
I hope you will add this verse to your memory verse list. Please share your own application of this verse in desperate times below...