Mark 9:35 - "...Anyone who wants to be first must be the very last, and the servant of all"
Tags: humility, service, dying to self, bible verse, memory verse, bible quote, Mark
---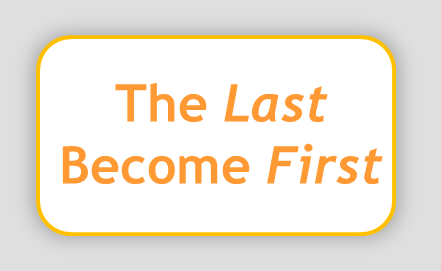 In many ways, this verse captures so much of the right attitude of being a Christian. I think it is easy to imagine how this specific verse, applied continuously, would truly have us living as Jesus has called us to live. Being a natural servant to all automatically translates into "dying to self" (or putting our selfish concerns
AFTER
the concerns of all others.
So how do I specifically apply this verse? To be honest, not very well. My constant "have to" and "to do" list tends to be consumed with work tasks and the basics of running a household. This can even apply to the menial tasks of picking up toys (the same ones, for the 3rd time today) or cleaning the kitchen (for the 4th time today).
Bringing this verse to mind, however, can completely change my attitude about those moments. Specifically, recalling this verse in the middle of washing dishes (instead of playing my guitar) is empowering in reminding me that this is exactly where Christ asks me to be. Killing my selfish desire in place of serving my household. The peace and understanding that result from this memory verse vaporize the resentment that would otherwise consume my heart in these moments.